Robot or car ??
Why not the two of them ?



This is a great gift to give to children on birthdays, especially the boys. With children who are strong, passionate about speed, this is a great game. In addition, the car can be transformed into a robot, which makes the child happy.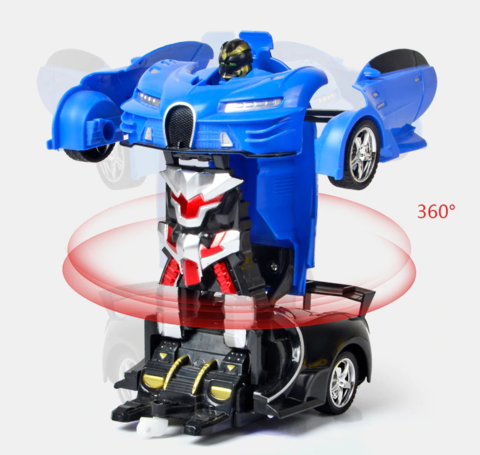 ? They are hard and durable, safe and environmentally friendly.
? Toys are bright in color, suitable for children's age, which makes children enjoy.
? Products with remote control, this is a modern toy for children.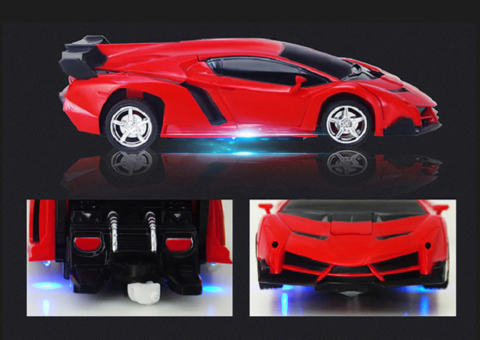 Feature
High Quality & Non-toxic ABS Material

One Button Transforming – It transforms automatically from car to robot when you hit the button on the remote control. Transforms back and forth easily and quite awesome.
High Speed Drifting – It has 4 smooth wheels and could finish 360 degree turning flexibly in both robot model and car shape.(Batteries not included)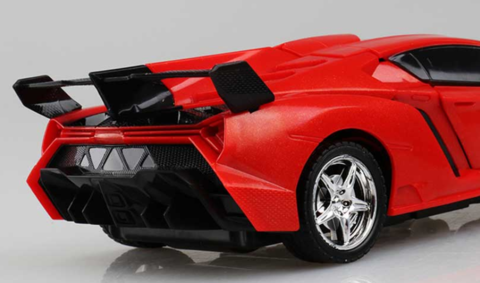 Realistic Engine Sound – There are LED headlights and the robot has an exciting sounds when you speed up, play forward, backward, turn left and turn right.

Strong Remote Control

– 2.4 Ghz Strong Transmitter system and 30-40 meters distance control.?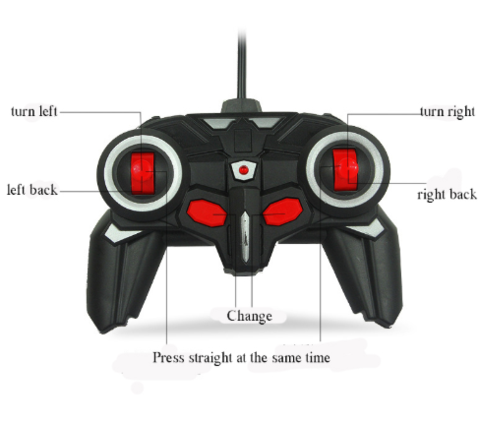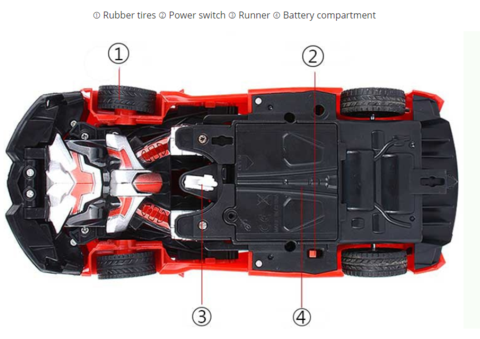 Product Specification