BENEFITS OF OUR SOOTHING CAT BED
1) Instant comfort.
Imagine sleeping on the floor every night. Ouch! The same consideration should be given to Fluffy or Fido. The right cat bed can provide better weight distribution and support for your catt's muscles and joints while sleeping.
2) Perfect temperature regulation options for all seasons.
Consider a lighter, more breathable bed for your cat and a snugger, warmer nest for winter. Our memory foam cat bed ensures the perfect temperatures for your cat.
3) Helps with potential skin problems. 
Rubbing elbow skin against hard surfaces can lead to ulcers. This soothing cat bed bed provide relief from such pressure when your cat sleeps and rests.
4)Satisfies picky felines. 
Cats naturally seek elevated resting places to feel safer. This soothing cat bed can be easily placed on elevated surfaces to see if your cat prefers it higher or lower. The beauty of a cat bed like this one is the ability to move it around to your cat's liking.
5) Manages arthritis. 
Unfortunately, arthritis is an all too common issue for senior cats. According to recent data, approximately 90% of cats over the age of 12 have arthritis. The right cat bed can provide orthopedic support to take the pressure off of achy joints. An elevated bed may be easier for arthritic pets to get in and out of.

There are so many health benefits of cat beds, and providing your furry friend with her own bed will give her a better night's sleep and leave her feeling more rested and happier. Just be prepared to fetch your own paper in the morning — she might not want to get up!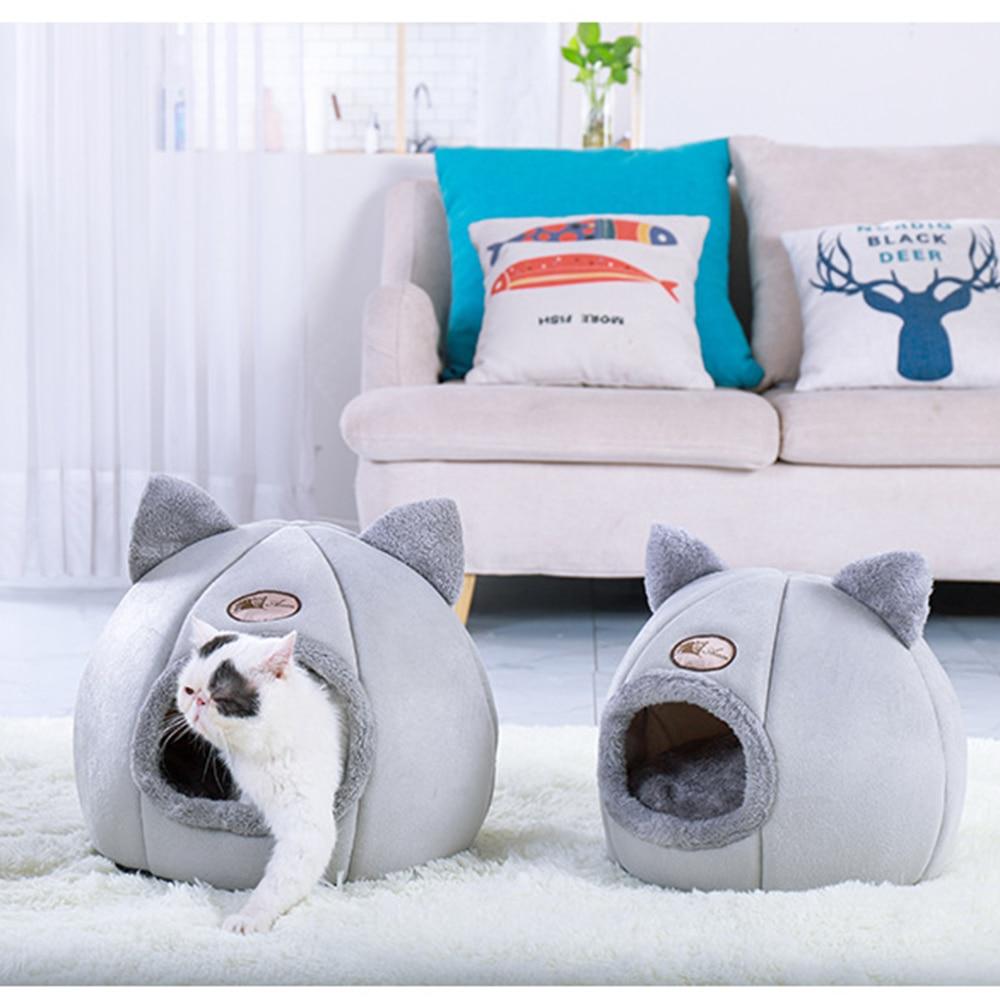 MACHINE WASHABLE: Wash and dryer friendly to eliminate pet odors and excess hair quickly and easily. Note – Please dry immediately after washing to prevent the fur from matting.
SATISFACTION GUARANTEED: If something is wrong with your order, you can quickly contact our helpful customer support team to get a refund.
30 DAY MONEY BACK GUARANTEE: Not happy? No problem! Just follow our money-back guarantee protocol to receive a full refund.
Medium ; 32x32x35cm
Large; 35x35x40cm